2020 Summer Reading Program

Summer Reading may look a little different this year, but it's still happening, just a little later than usual.
The Thorp Summer Reading Program will be running June 29th- August 31st. While we will not have any in-person programs, you can still log your reading, do fun activities and win fun end of the program prizes. This year's program will be for early childhood to adults, so everyone can join in on the fun.
Pre-Literacy (PreK) through Elementary age children can participate either through Beanstack (available online or through the app) or through take-home activity sheets (same activities are in both Beanstack and print versions.) 
Teens and Adults have the option to participate solely through Beanstack.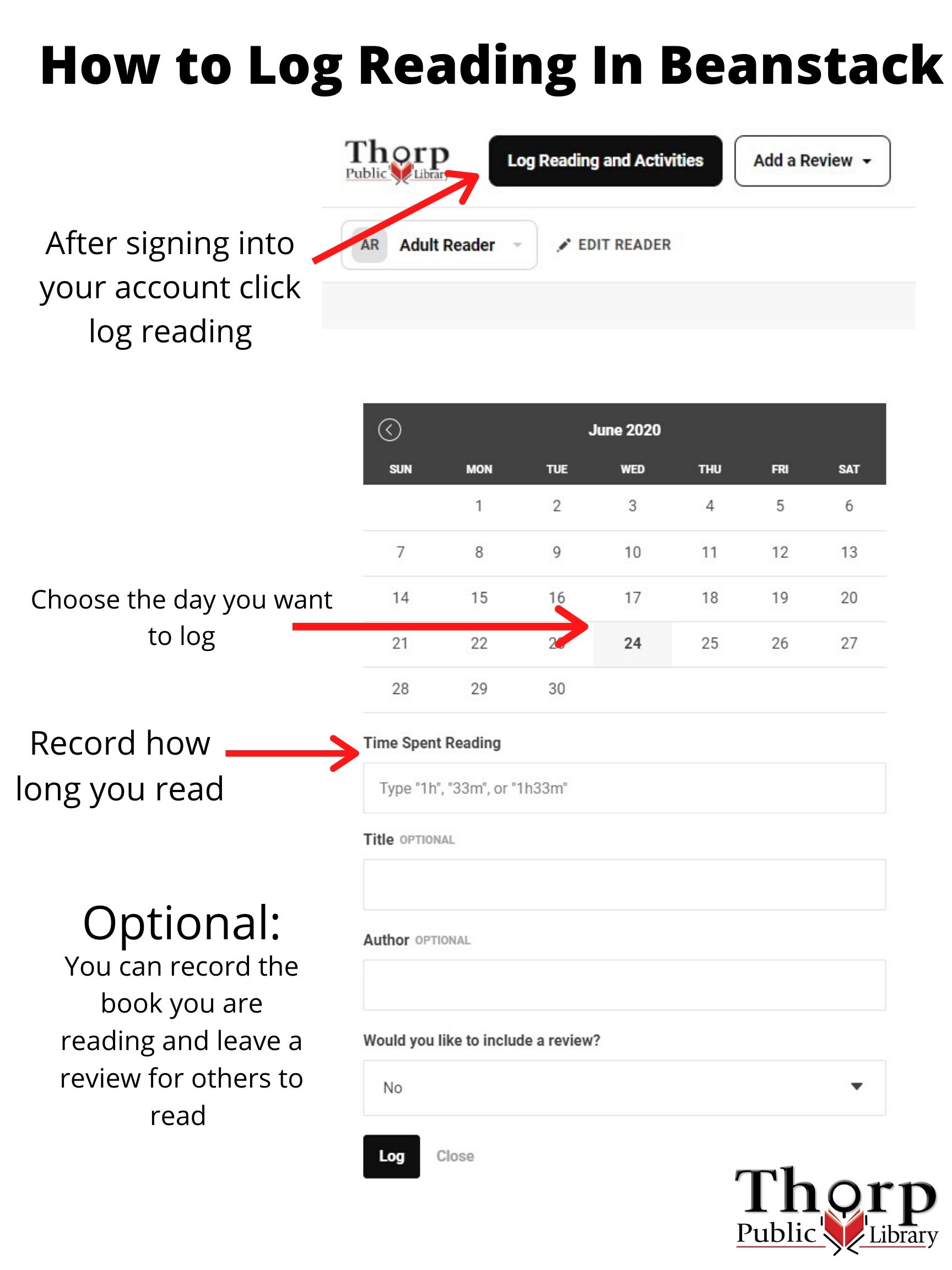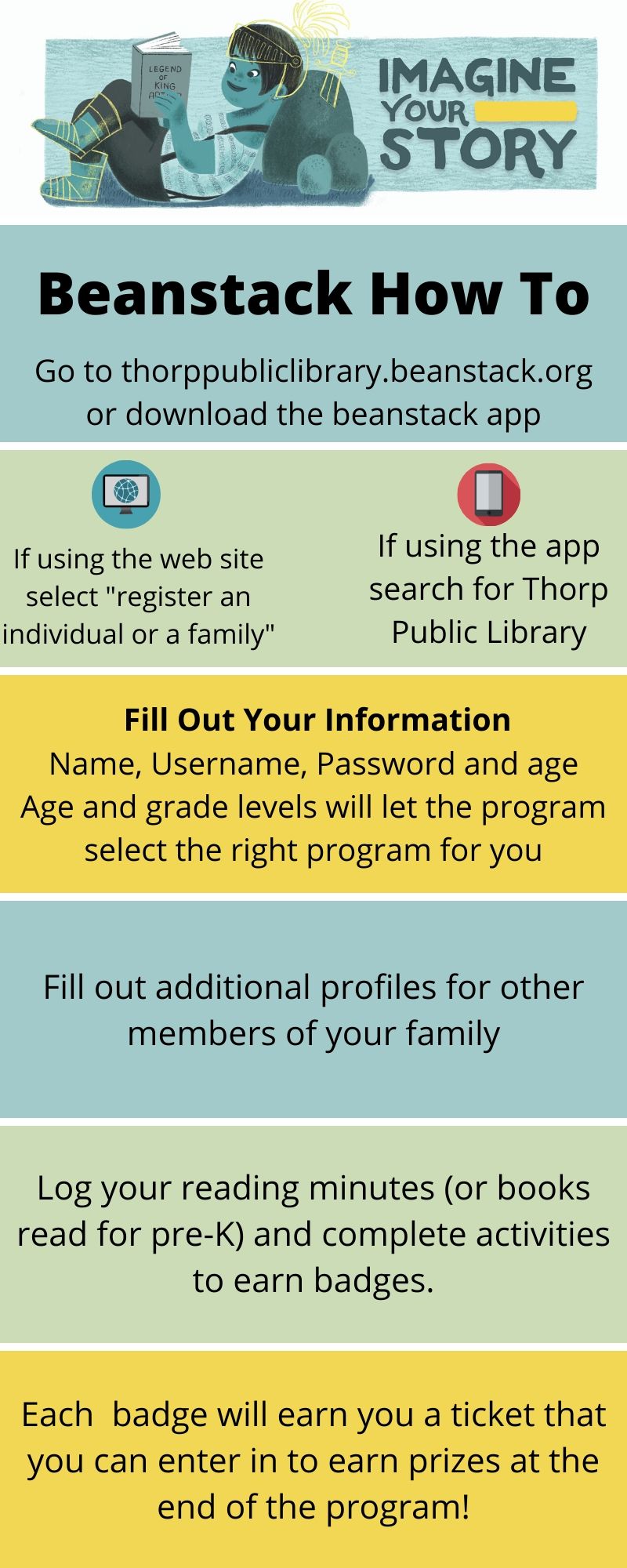 Hours
Mon & Tues: 10:00 am – 7:00 pm
Wed & Thur: 10:00 am – 5:00 pm
Fri: 10:00 am – 4:00 pm
Sat: 10:00 am – 12:00 pm (noon)